Saturday night was hot, beautiful and smokin. Or you could say it was beautifully smokin hot! I was asked to shoot the
SoCal Cigar Alliance
event held at the
El Dorado Park Golf Course
by Albert Espinoza at
Taylor's Cigar Lounge
. The event was a cigar lovers dream. They had beautiful ladies, a fantastic raffle, a silent auction with some of the best items I have ever seen and cigars galore! They served a wonderful dinner, had a rad band that kept things hopping and did I mention cigars? Of course, being the photographer I didn't have a chance to smoke one, but walking around I was able to savor some of the essence of tobacco and it was smooth.
The night started out super hot, but once that sun went down there was a cool breeze and event goers let loose. I had so much fun walking around shooting the tables, the shop owners (thank you all!) and the best of all the huge group shot out by the golf course. It's fun shooting a group of people, but shooting a group off 100+ cigar lovers as they smoke - yeah, cool just doesn't cut it. It was just plain fun!
Here are a few of the images I shot last night. For all of you that attended and want to see your photos, please see the shop owners and politely ask to see them.
Enjoy the festivities!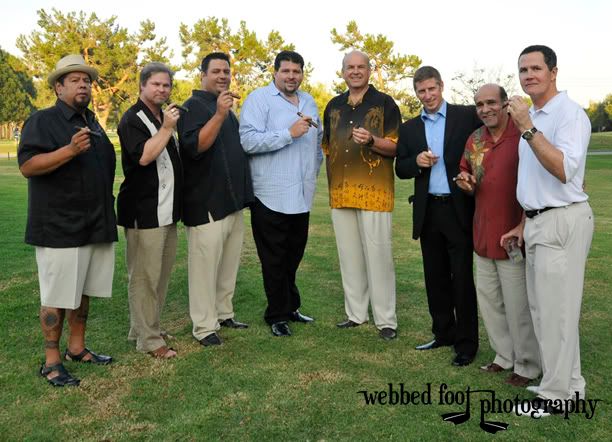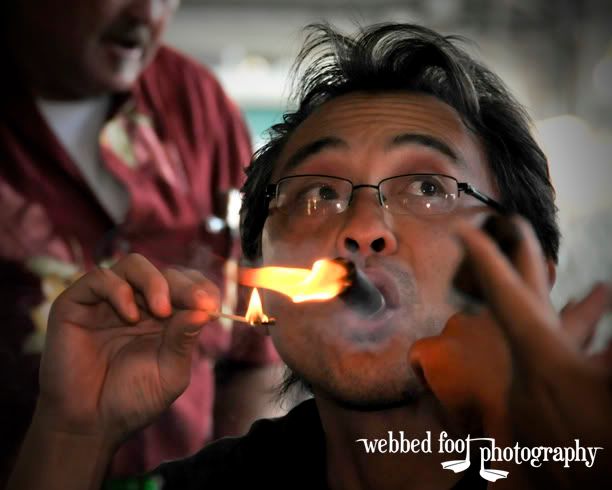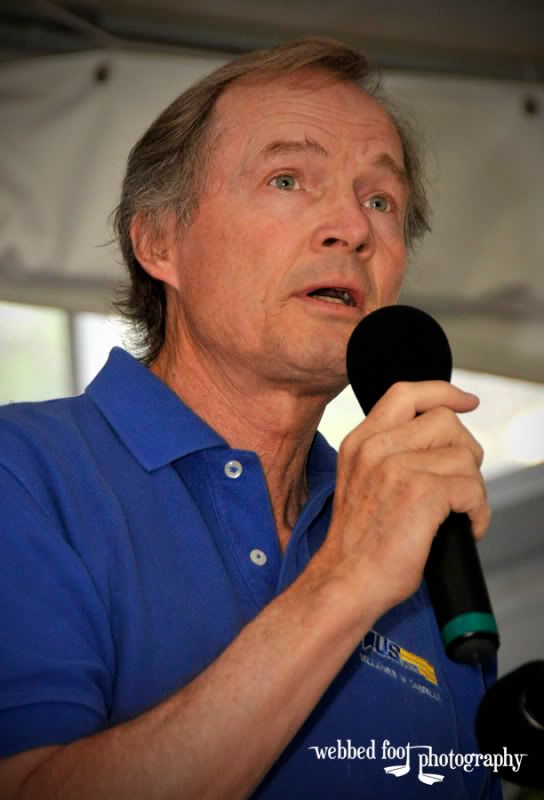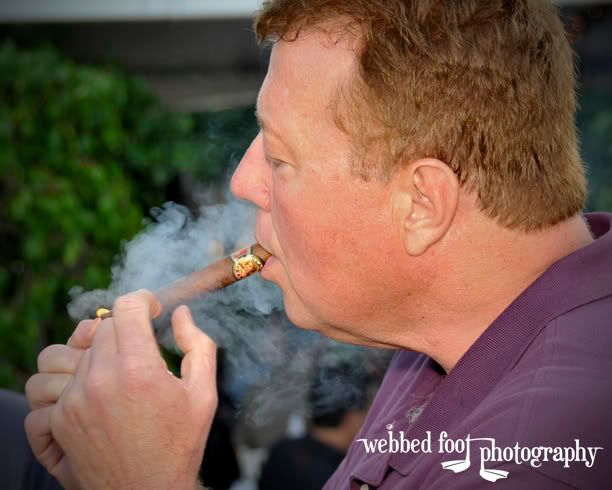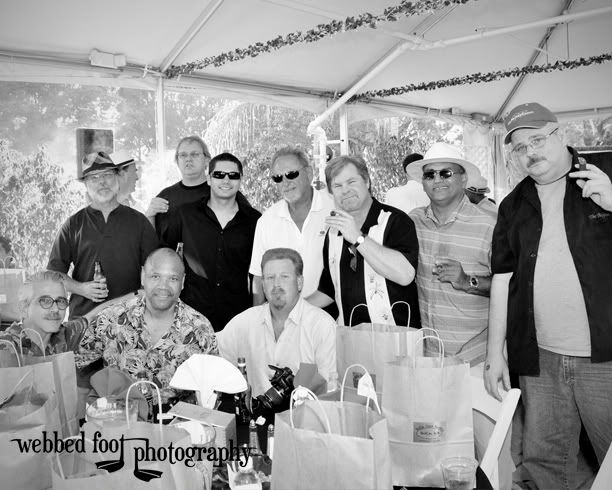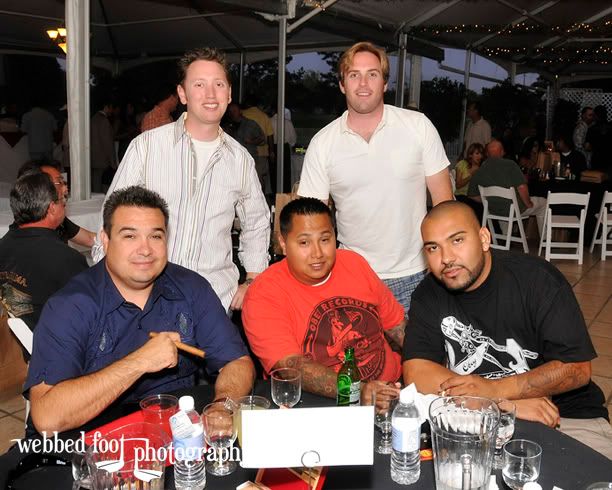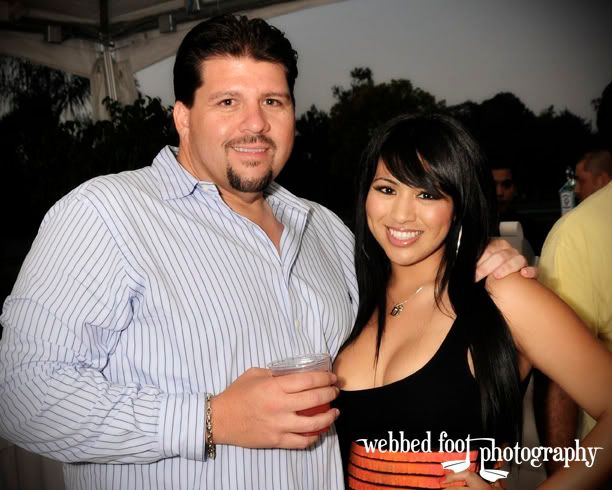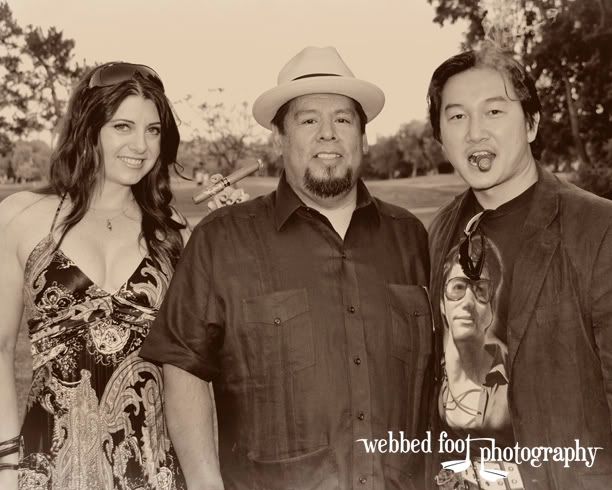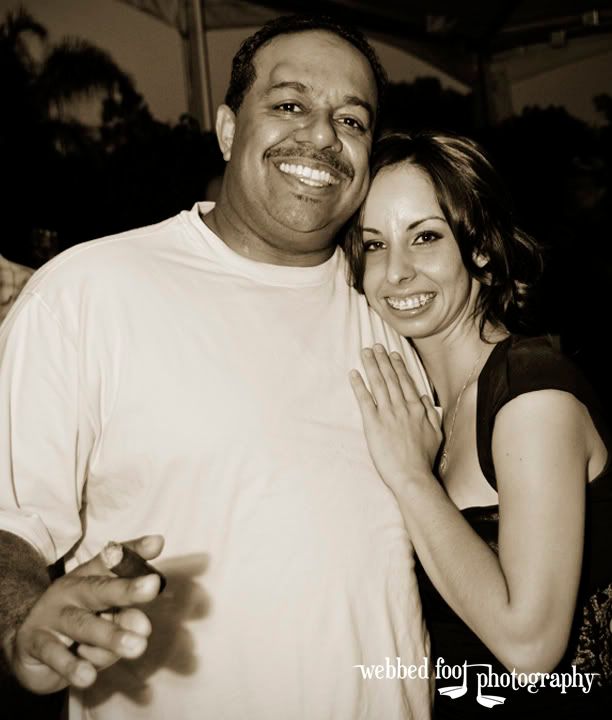 Last, but not least... shooting the group shot was a blast! Such a fun group and oh so much smoke!