Ever hang out with a band that you just KNOW is going to be fun to chill with?
Roncovacoco
IS that band. They are so much more than just a band though. They have this cool family vibe where they can be totally cool with each other, poke fun, be serious and still smile... all at 8am on a Friday morning! I want to say Thank You to the members of Roncovacoco for inviting us to be a part of your journey.
Kymberli and I got to shoot a session with them in downtown LA and it was a blast! Roncovacoco is in studio recording a new CD and we shot some photos for the CD itself. I've listened to some of their tunes they have out and I cannot wait for the CD release. It's gonna blow up!
You really do get super comfortable with these guys. I think every single member (nine were there and they were missing two) offered to help me with my gear at least a half dozen times. You guys are too cool and helpful. I so appreciated it! Best of all, they moved with precision. If one of us asked them to move around and get into a different positio
n... they did it with grace and we had a stellar session, but enough of my rambling... on to the sneak peek!
Kymberli's
rad images are up on her blog
... talk about talent!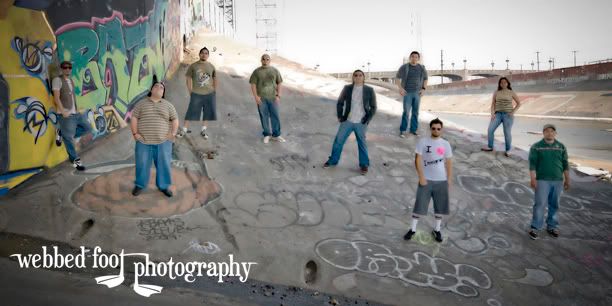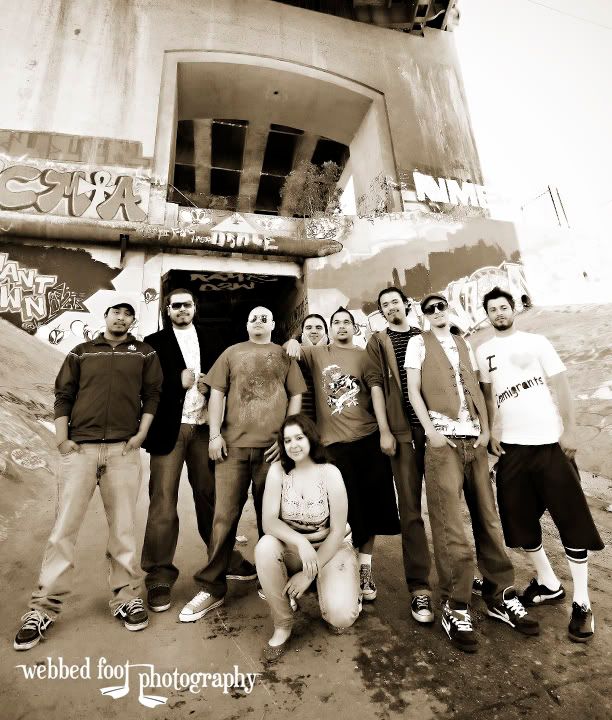 My favorite shot of the day...