Long story short... my wife is pregnant! Whoo-hoo! We are 11 weeks and 5 days today. Here is a first look at what is to be a beautiful child.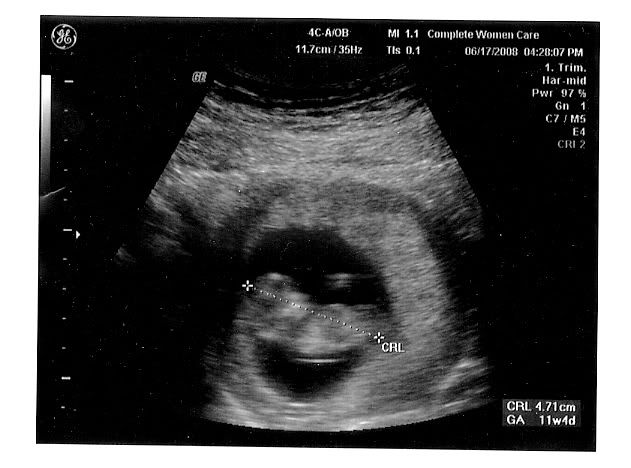 We will keep everyone updated! We are both very excited. Our kid is in for a surprise. Every single moment is probably going to be documented by one of us taking a picture or video taping. I can't tell you how happy/scared/curious I am about having a baby. Our lives will change, yes, but it is also the most incredible blessing we have ever received. God is wonderful!
We started a blog that we are writing to the baby about everything we think of. It's bound to have some great stuff!
http://openletterstobabyq.blogspot.com/