All of you get front row tickets to the Jenny and Jay Show. They were such an awesome couple. Now, I am a bit biased because Jenny is my wife's cousin (cousin-in-law?) and her fiance, Jay, is such a cool guy. There were two things I really wanted to make sure popped in the photos - Jenny's smile and Jay's ink. They made an appearance and so did some wonderful emotion, some fun and incredible sincerity. Let me take this opportunity to say thank you to you both. It was a pleasure to be able to photograph you today.
We were fortunate enough to be able to shoot in San Juan Capistrano. It's a popular location for photogs and today was no exception. We must have counted 3 or 4 photographers with models and couples. Kymberli and I were feeling pretty good when Jenny pointed out that one of the photographer couples was following behind us and snapping 'their' couples in the same exact spot we were just at. I guess we must know what we are doing, right? Here is a link to Kymberli's
spectacular gallery
.
Long story short, they kicked ass in the photos. They were fun. They are in love and they wanted vintage. I think they get what they asked for.
Without further adieu, with limited commercial interruption, I give you the Jenny and Jay Show...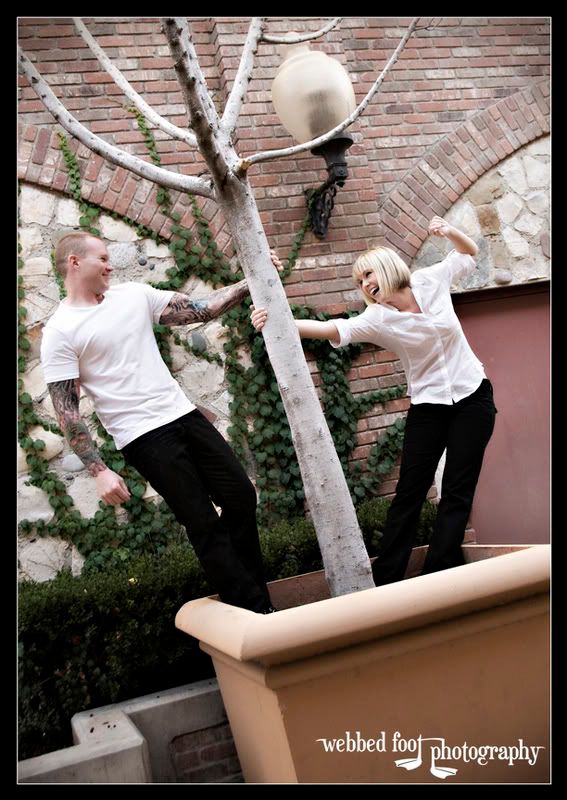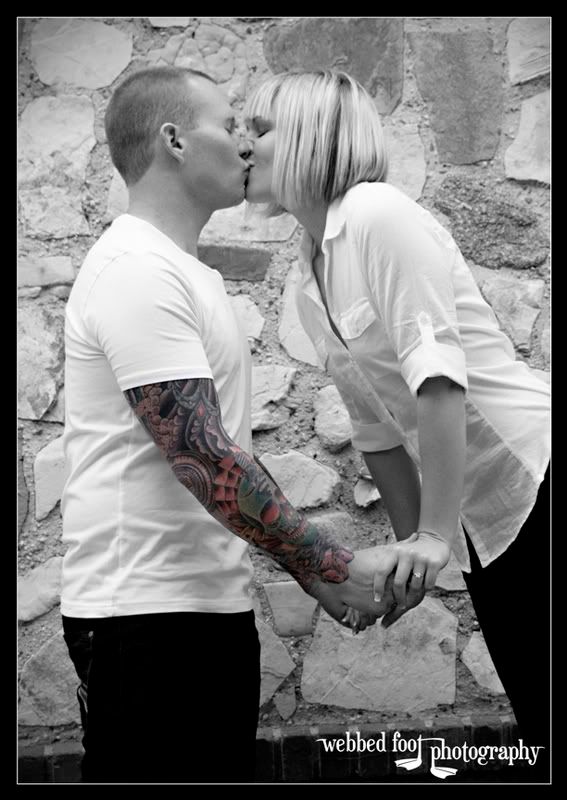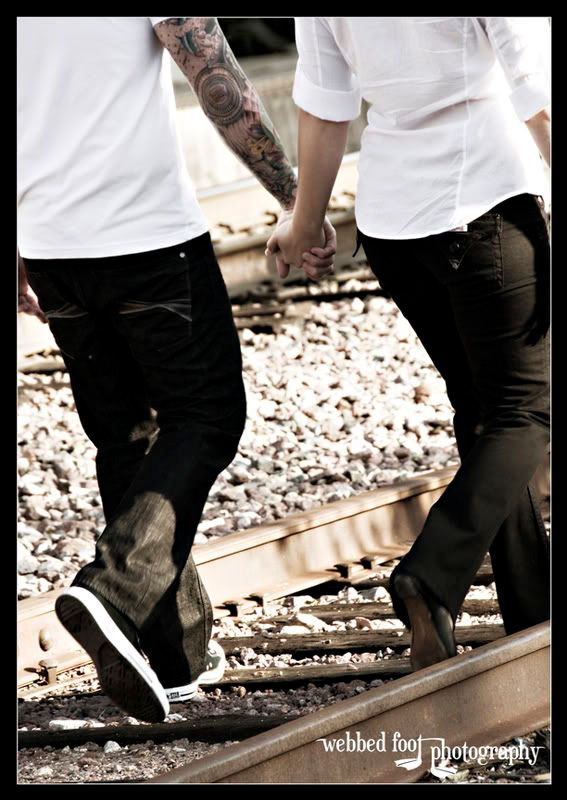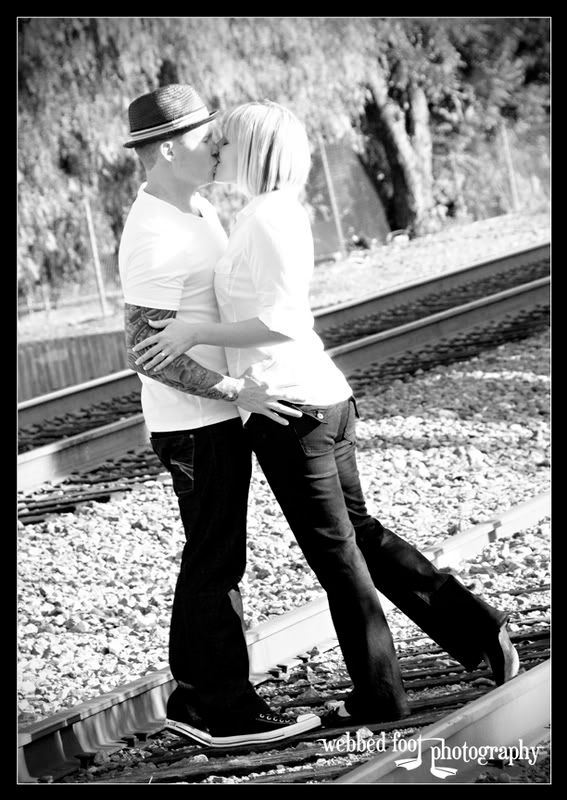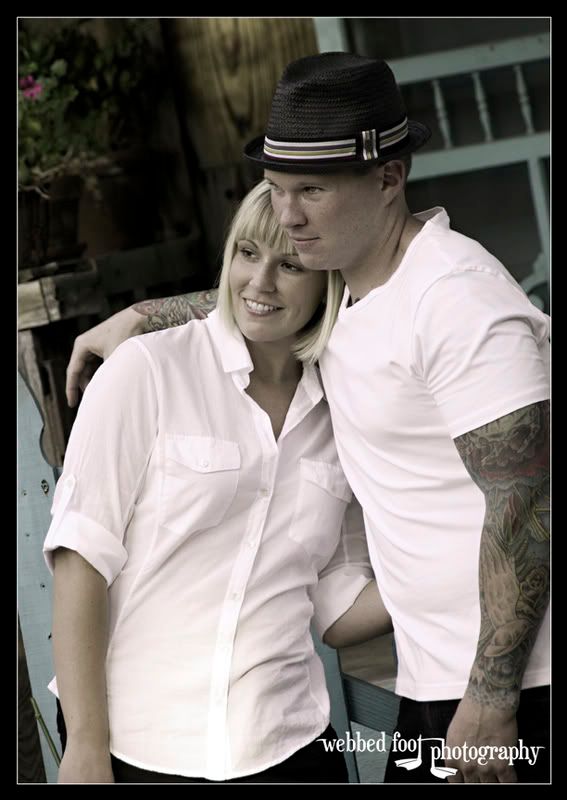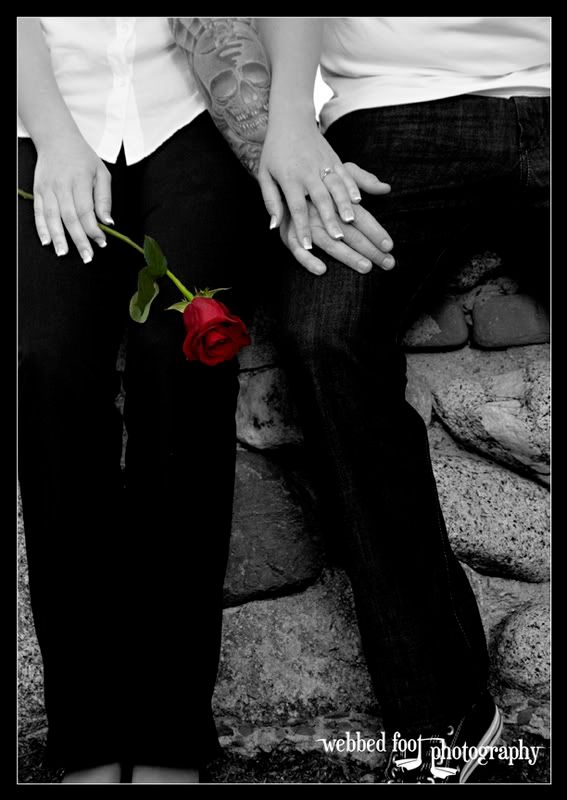 One of my favorites on the day...