Hello My Loyal Readers!! All 10 of you. LOL. I am writing from Tampa, FL as I am on a business trip. The great thing about going away on business is that I get to see more of the country and photograph different areas. The bad thing is that I have to be away from my wife for a week. :( I miss you, babydoll!!
This morning I decided to go to
The Big Cat Rescue.
What a fantastic organization. They rescue big cats from all over. Some of the cats rescued were kept as pets and some are from circuses where the cats just didn't 'perform' anymore. Our tour guide, Mike, made a great point when he said, 'This isn't a zoo. We don't have our animals perform, so some may be out and some may not. We'll see.'
When we got to our area to meet for the tour, this beautiful peacock was there. He was making a racket and some of the people said he was saying "Help me, help me." It really did sound like that.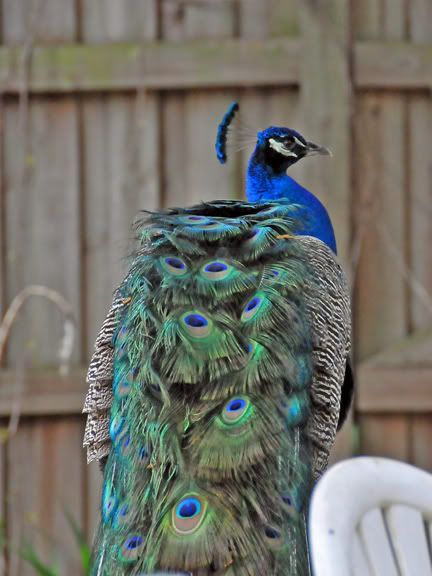 Here are some of the other images I took of the South American Cougar, the Bobcats and some fo the beautiful Tigers. Just look at their eyes!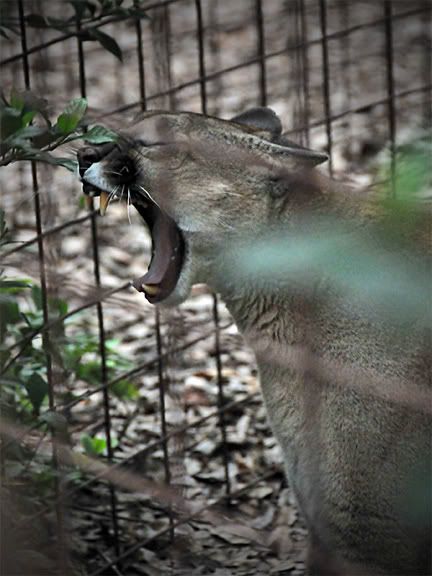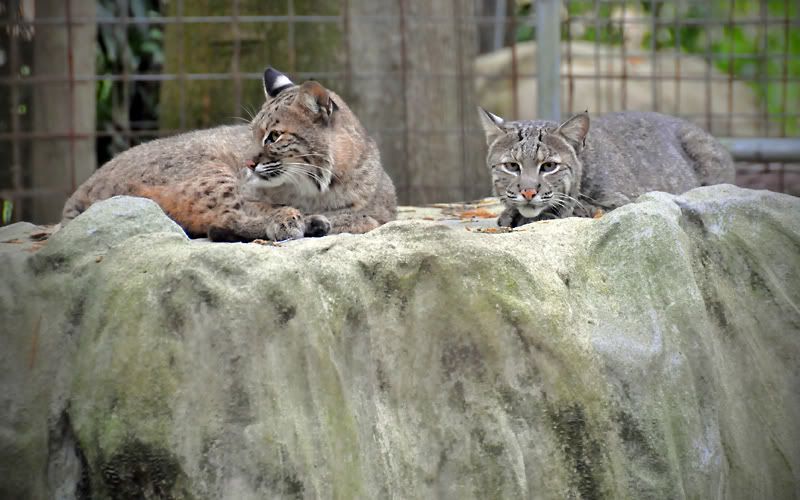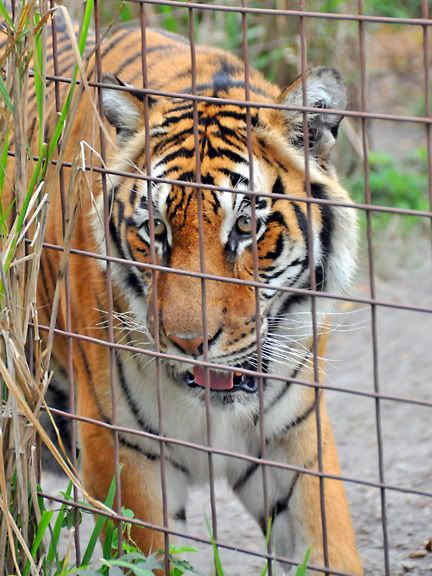 The best images of the Tiger couple will come later tonight or tomorrow. They were amazing. The male is 800 lbs. and the female less than half that, but when they played it was great. They were having so much fun.